Posted on June 9, 2012 at 5:30pm 0 Likes
I've not had much to say about anything in a long time. 
Watson's now 8 months, still has a submissive and excited peeing problem, and is living with just me. Not to bore you with the details, but Joe and myself had to split up and because I'm now living with my parents again with a backyard, I took Watson.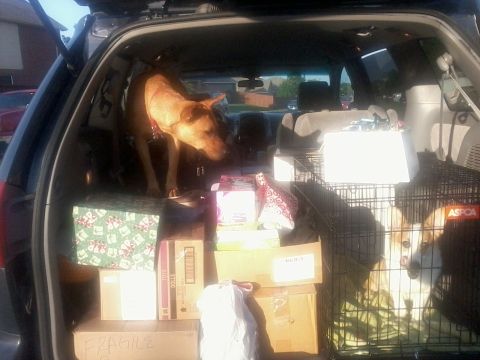 Watson getting ready for the 3 1/2 hour trip with Zoe! We moved to Abilene, moving practically everything in two days. Watson did well in the car, unlike…
Continue