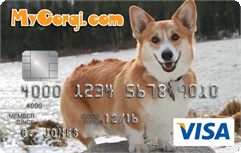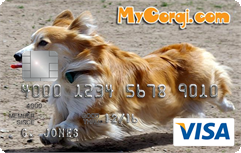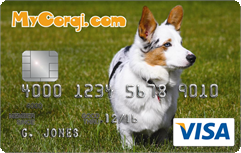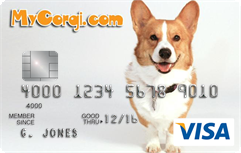 Dear friends of MyCorgi.com,
We're excited to announce a brand new way that you can support Corgi Rescue!
A rewarding choice for everyone.
When you
apply
for and use the new FREE Corgi Rescue Platinum® Visa Rewards Card, the bank will donate $50 and a percentage of all your future purchases on the card to Corgi Rescue!
(1st purchase within 90 days)
The more of us who participate, the bigger the impact we can make.
All the benefits of a Platinum® Visa Rewards Card will be yours, along with the satisfaction of showing your support of Corgi Rescue's mission every time you use your card.
Apply now
and earn points at hundreds of online and neighborhood retailers plus bonus points at select merchants. Redeem your points for travel, merchandise and more.
Sincerely,
Sam Tsang
CEO
Frequently Asked Questions
Q. How does opening a credit card with UMB benefit Corgi Rescue?
A. Corgi Rescue receives $50 for each approved application that is activated and used within 90 days of approval. Additionally, a percentage of every retail purchase made using the card will be donated to Corgi Rescue.
Q. Is there an annual fee?
A. No, there is no annual fee.
Q. What is the interest rate on the card?
A. 0% for the first six month introductory period on purchases and balance transfers. After the six month introductory period, the interest rate will be the federal prime rate (no lower than 5.25%) + 5.90%.
Q. Can I apply over the phone?
A. Unfortunately, not at this time.
Q. How can I get an application by mail?
A. Paper applications will be available at certain Corgi Rescue events or by contacting mycorgi.com@gmail.com. We encourage you to apply securely online to help us reduce marketing and processing costs.
Q. When I apply for the card, will my transaction be secure?
A. Yes. Your application will be transmitted to UMB through an encrypted security page.
Q. Do I have to activate and use the card within a certain time period for the Corgi Rescue to receive the $50?
A. Yes. But you only need to use the card once within the first 90 days for us to receive the $50 donation. Of course, we encourage you to make it your primary card because Corgi Rescue receives a percentage of every retail purchase at no additional cost to you.