It was a day of sitting. A day of raining. A day of utter inside boredom that had to be rectified, through any means.
So our mighty (and rather short) hero takes these matters into his own short paws...
...
... *cue dramatic music*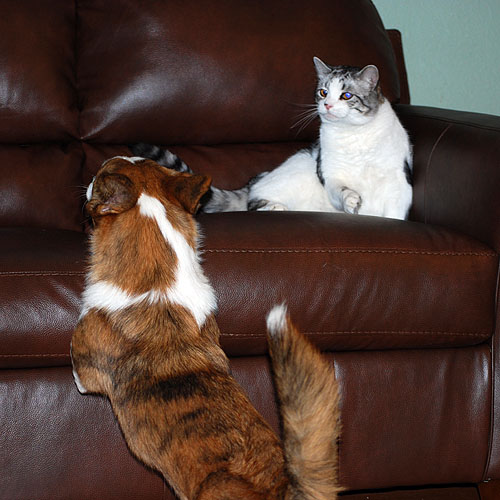 "Oh ho, foul feline villian! I am liberating this comfy sofa from your clawed clutches!"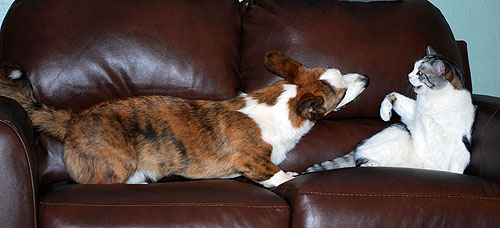 "We do battle, tooth to claw, tooth to claw!"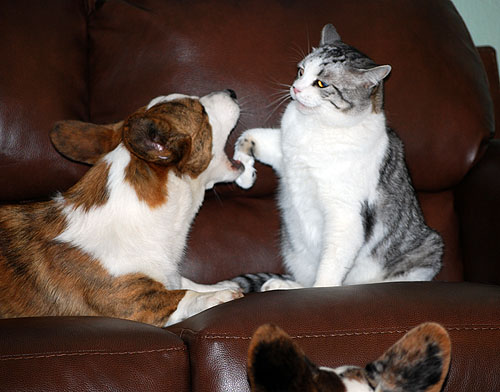 "Meanwhile, my faithful brother hears my plight and comes to my aid! Haha, striped nemesis! You will feel the Wrath of the Cardigans!"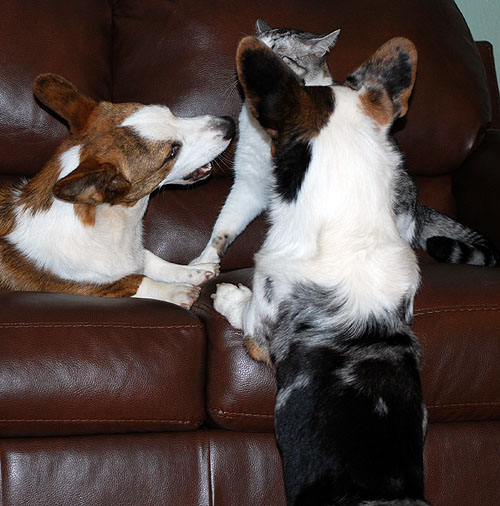 "I said, comes to my aid, not stand there and laugh at me, Simon!!! Simon! Ow, Simon, give me some help here!"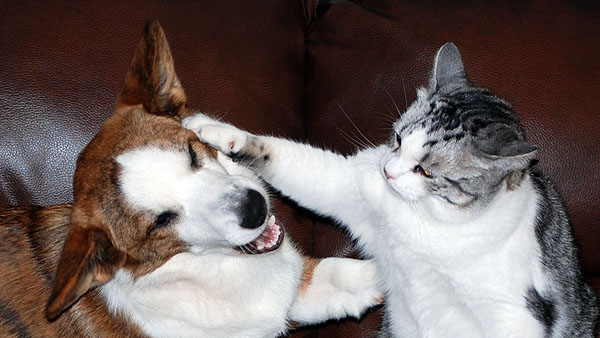 BIFF! POW! SMACK! CRUNCH!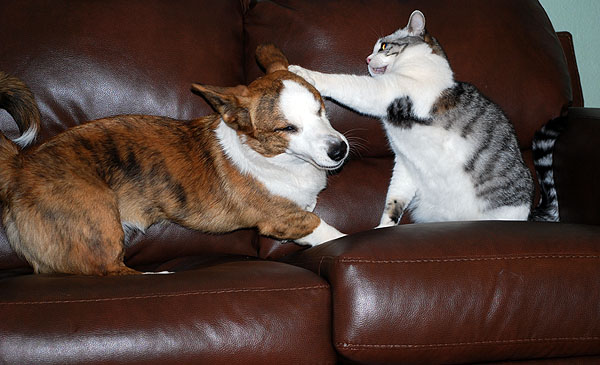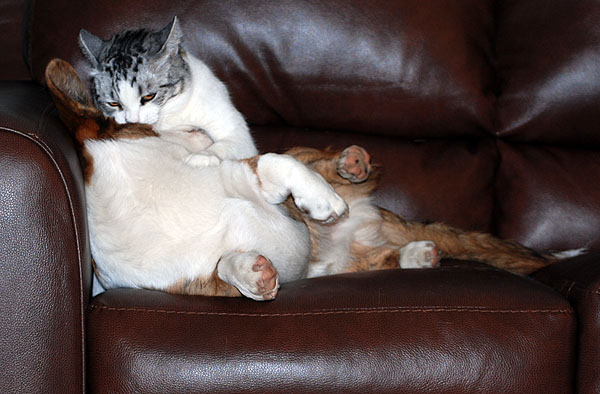 "...owie."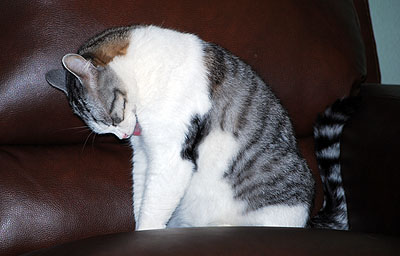 "Yeah, yeah, I hear you howling threats of revenge. Know what? It's just not threatening because you're hiding behind the bathroom doorframe while you're doing it. I wash my face of you!"
*grins* Sorry - after being laid up a week with the flu, you start to find things to amuse yourself with! ;)